Easily integrate
a BIM viewer
Explore the viewer
Our BIM viewer is the tool you need to view your BIM models in IFC format (2X3 and 4). It allows you to analyse your projects easily and work on multi-models by annotating them in BIM BCF format.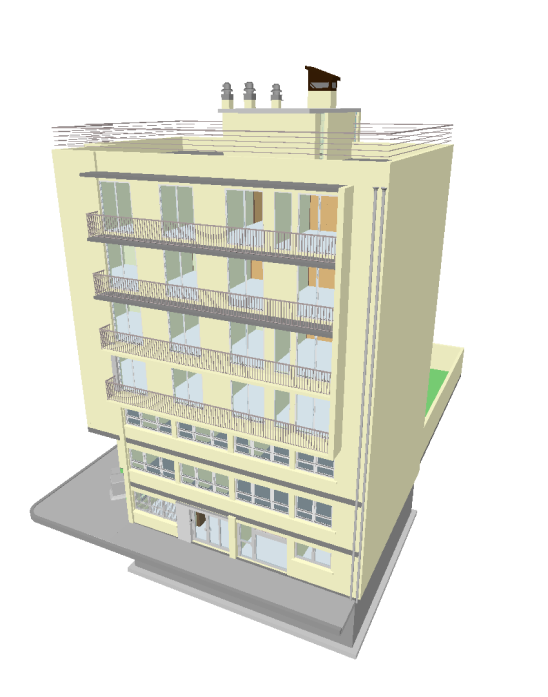 One of the most powerful viewers
on the market

With the BIMData Viewer you can view, check, edit and share your BIM models in an intuitive and user friendly interface. Our viewer allows you to load and manage thousands of objects within several BIM models at the same time.


The 5 main features
of the viewer:
IFC models (2×3 and 4) visualisation 

Visualisation of object properties

Annotation of the model (.bcf format)

Multi-models 

Split / merge / edit BIM model (SME)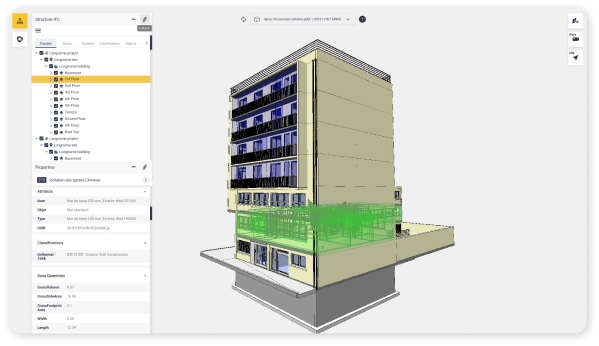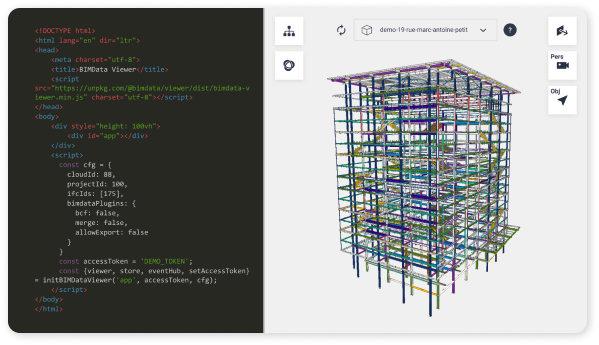 Quick and simple
integration
Our viewer, which can also be used offline, can be integrated into any existing software in no time at all. This helps you innovate at a lower cost. Our viewer uses high-performance 3D technologies such as glTF,allowing easy integration into any environment.

How about developing
your own plugin?
BIMData can be used in all your projects and can be customized via plugins to fit your specific needs. Develop your own plugin using the development tools we have specifically created for this purpose : SDK, system design and API.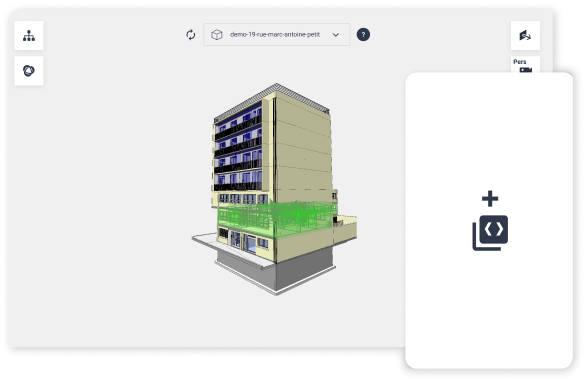 Start using BIMData.io
NOW !